The COVID-19 pandemic marks the longest stretch novelist and Americana musician Willy Vlautin has spent at home in the past 20 years, he told GO! last week. Vlautin's virtual book tour for his most recent novel, "The Night Always Comes," will keep him around his Scappoose-area farm a bit longer.
The 53-year-old author of "The Motel Life," "Lean on Pete," "The Free" and other books will promote his most recent novel, "The Night Always Comes," in a Zoom program hosted Thursday by Roundabout Books in Bend. The event is a great chance for any and all to get better acquainted with Vlautin, whom the likes of Irish author Roddy Doyle ("The Commitments") has called one of America's greatest writers.
The characters that interest Vlautin, and populate his books, are not exactly Instagram influencers: They're the down-but-not-quite-out people driven to desperate lengths just to survive. Vlautin is also an Americana singer-songwriter whose first band and success predate his writing career. The first was Richmond Fontaine, which broke up in 2016, and now there's his current one, The Delines. His last book, "Don't Skip Out on Me," took its first form as a Richmond Fontaine song of the same title.
Over most of the past two decades, those twin artistic callings sometimes competed for Vlautin's attention. The pandemic offered him a respite.
"I'm more of a workhorse. I like the work ethic of writing," he said. "For the past 20 years, it was write for a while, and then right when I get in a groove and the book is starting to come together, I'd have to stop and tour. And then I'd come home and try to get my home life in order, try to have a personal life, and then you get back to your book and you're like, 'Where was I?' And then you got to start up again.
"By the time you get in a groove — your wife remembers you, the horses remember you, everybody's starting to get along again — you're out on the road again. It's the same cycle, and I've been doing that for at least 15 years, hard. So it was kind of a nice break, except when you start thinking maybe the end of the world was coming, along with the blanketing smoke all over the West and Portland in particular and COVID. It was pretty bleak."
Vlautin said that his most recent book, "The Night Always Comes" — which Kirkus Review called "a soulful thriller for the age of soulless gentrification" — was inspired by the rapid growth and skyrocketing housing prices he's seen over the past several years in Portland, where he has long had an office on the north end.
"To me, Portland's a great city. It's just growing too fast, like Bend. Bend's growing too fast," Vlautin said. "Reno, where I grew up, is growing too fast. Seattle. And no one can do it well."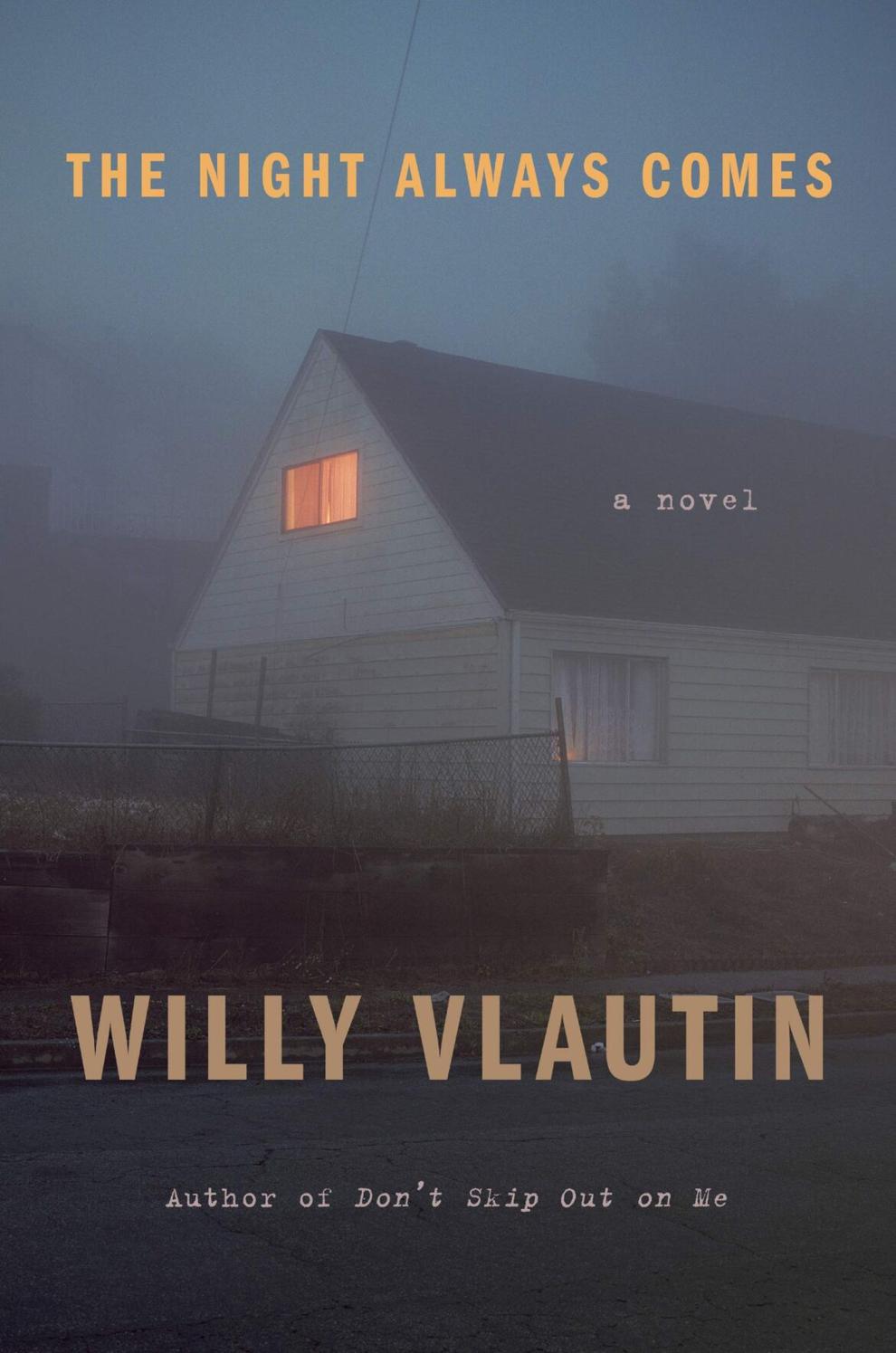 During one of his frequent drives from Scappoose to Portland, about 20 miles away, "I started (noticing) anywhere between 10 or 15 new buildings going up," he said. "You start thinking about it, and you just see all of this mass explosion in growth in Portland."
That got me wondering how a working-class family could make the jump to home ownership, or if they could at all.
"Housing prices have over quadrupled in the last 20 years," he said. "They say now you have to come in to buy a house knowing the fact that you're going to have go $50,000 to $75,000 over asking price. Forget it."
But Lynette, the 30-year-old protagonist of "The Night Always Comes," can't forget her goal of buying the rental house her family has lived in for decades. She works two jobs, as a baker by day and bartender by night, and has a once-in-a-lifetime chance to buy the house where she, her mom and 32-year-old developmentally disabled brother live.
Lynette has come and gone periodically, "but she always comes back to look after her brother, and they get this chance to buy the house," Vlautin said.
"They're a pretty dysfunctional North Portland family," Vlautin said. "They kind of try to stick together for the brother, and then all of a sudden, they get an opportunity to buy the rental house they've lived in for 30 years. … This house is on I-5. They were going to get it for $280,000, which is a steal, from their landlord."
Either way, the landlord is getting along in age and is ready to divest himself of the house. Lynette has her share of the money, and so does her mother, but then the latter backs out of the deal, instead buying a new car with the money she's saved from her Fred Meyer job, setting Lynette into desperate motion.
"It's like a noir story in the fact that Lynette starts to panic, and she's been so dead set on getting the money for the house over the last almost two years. She's done a lot of crazy stuff to get the money together, and then it all kind of starts crashing around her," Vlautin said.
"Even working two jobs, there's no way she could ever afford to buy a house in Portland, Oregon," he said. "And so you start thinking, how does a working-class person ever get (the) money, and there's really very few ways. It's some sort of crime, really."